If you had to pick, it would be tough to come up with just one aspect of your business that's the most important. As a PR firm, we might be biased in saying it's brand reputation. But consider this: once you've lost your credibility, it can be almost impossible to win it back.
That's why here at PR Formula, we take your brand management very seriously. And we're so pleased to let you all know that our dedication to your reputation has been noticed – we've just been named one of Clutch's Top PR Firms of 2020!
It's an honor to be announced a leading company on Clutch.com (USA), a B2B ratings and reviews platform based in Washington, DC. The website houses a database of information for any business looking to outsource services. They offer insight into several markets: from digital marketing to development and, of course, public relations.
Over the years, they've become the go-to, industry leader in service provider reviews. Their team of dedicated analysts conducts one-on-one interviews with past customers, who provide valuable feedback about their engagements. Clutch's team takes the time to verify each customer and project beforehand, so you can trust that the information you receive isn't just thorough – it's also true.
If you're interested in what a Clutch review looks like, here's a snapshot of our most recent one: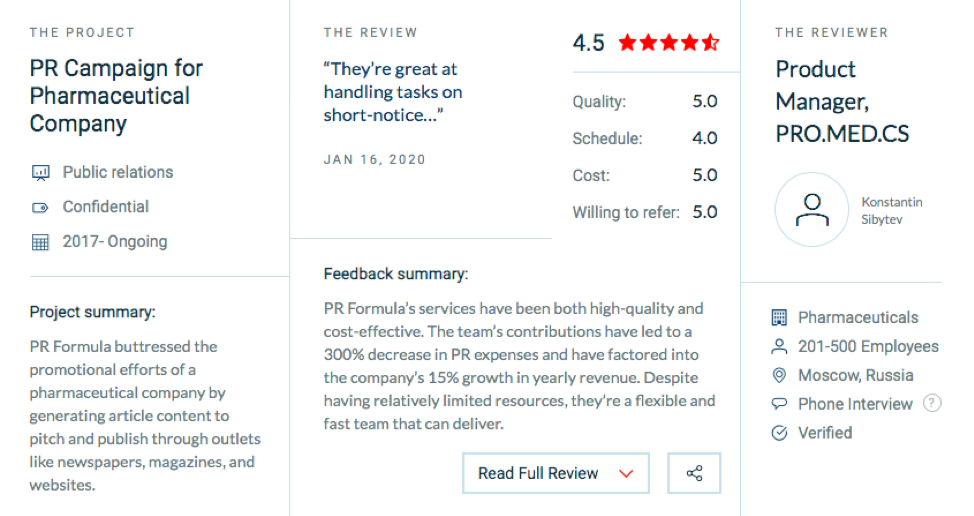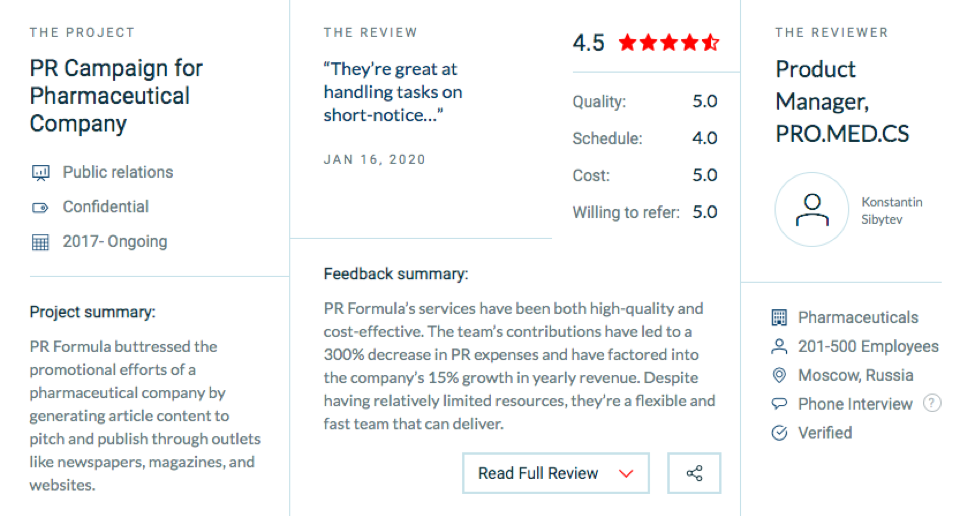 Before we go, we'd like to take a moment to thank our customers. Your willingness to take time out of your schedule to chat with a Clutch analyst is the reason we've received this award!
As always, our inbox is open. If you'd like to start a partnership with an award-winning PR firm, contact us today!